Summary rating from
7
user's marks. You can set own marks for this article - just click on stars above and press "Accept".
Accept
Norbert Hofer Biography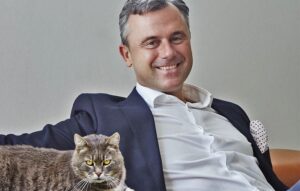 Full Name:  Norbert Gerwald Hofer
Nick Name: Nobert Hofer
Date of Birth: March 2, 1971 ( Age 47 years)
Place of Birth: Vorau, Austria
Citizenship: Austrian
Residence: southern Burgenland
Religion: Protestantism
Education: Aeronautics
University/School: HTBLA Eisenstadt
Occupation: Austrian Politician
Father Name: Gerwald Julius Hofer
Mother Name: Gertrud Hofer
Spouse: Verena Hofer
Children: 4
Anna-Sophie Hofer
Vivien Hofer
Yanik Hofer,
Jeremie Hofer
Interesting Facts about Nobert Hofer:
Norbert Gerwald Hofer is an Austrian politician.
He is also a member of the Freedom Party.
He was the Third President of the National Council from 2013 to 2017.
In the 2016 election. Hofer was narrowly defeated as a candidate for President of Austria
Hofer is an honorary member of the conservative school fraternity.
Hofer crashed a paraglider in Stubenberg and received severe spinal injuries in August 2003.
He engaged in six months of rehabilitation, moving from a wheelchair to the use of a cane to walk.
He is a gun fanatic and carries a Glock handgun.
Hofer also speaks English in addition to his native German.
( Last Updated : 1 Feb 2019)