Review as personality
7.7
Review as financial analyst
7.5
Summary rating from
6
user's marks. You can set own marks for this article - just click on stars above and press "Accept".
Accept
Kenneth Fisher Biography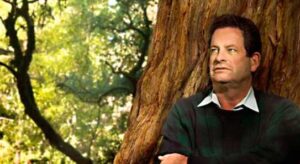 Full Name: Kenneth Lawrence Fisher
Nick Name: Kenneth Fisher
Date of Birth: November 29, 1950
Place of Birth: San Francisco, California, U.S.
Age: 68 years
Citizenship: American
Residence: Camas, Washington, U.S.
Education: Graduated degree in Economics
University: Humboldt State University
Occupation: Founder and Chairman of Fisher Investments
Net worth: 3.3 billion USD (2019)
Father Name: Philip Arthur Fisher,
Mother Name: Dorothy Whyte
Spouse: Sherrilyn Fisher
Children: 3
Interesting Facts about Kenneth Fisher
Kenneth Lawrence Fisher is an American investment analyst and the founder and chairman of Fisher Investments.
He is a Self-Made Multi-Billionaire
Ken Fisher has an estimated fortune of $3.4 billion, good for 200th-richest in the country
Ken Fisher was born in San Francisco, California, the third and youngest son of Philip Fisher.
Ken has written 11 books, including 4 New York Times best-sellers.
His passion has always been the preservation and ongoing study of redwood trees.
He is a prize-winning researcher.
Ken Fisher's hobbies include the history of Kings Mountain, California and 19th century redwood lumbering history.
Books Names:
( Last Updated : 28 January 2019)